How to purchase & activate our products

To purchase any of our products, you have two alternatives:
you can download the evaluation version of the related product then follow the "Buy Now" instructions from the product startup screen;
you can go to our online store, select the desired product(s) and buy the license.

In order to purchase your license from the application startup screen, click on the Buy Now button: a separate browser window will popup, allowing you to select the license amount and other time-limited offers. You can securely purchase by credit card.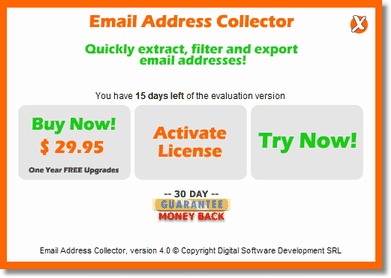 Once you placed your order, you will receive an email with your registration details, including the Licence Code. In order to activate or to re-install your license, from the same startup menu, click the Activate License button. You will have to enter your registration details, as they were provided in the purchase confirmation email.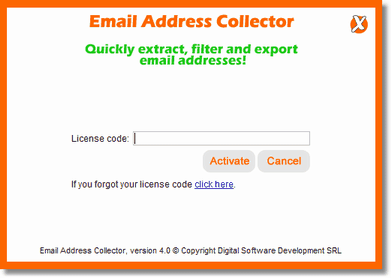 The payment will be processed through VeriSign secure servers. You can purchase by credit card or bank wire transfer.

For problems related to your order, billing method or any other payment related issue, please contact our payment provider, Avangate B.V., on the 24/7 hotline for shopper support: Tel: +31 88 000 0008 (24 hour support). Purchase invoices are available by request.



Take advantage of our products by purchasing and registering your license(s). Every registered user will benefit from:
Full electronic service support, on 24/7 basis;
One year FREE upgrades on future product versions;
30 day money back guarantee;
Discounts on other DS Development products.



Payment & License Registration FAQ
How to purchase your license

30 days money back guarantee without any questions

Applying for volume license discounts
How do I re-install a software license that I have purchased?

Upgrading from previous software versions

Registering single license on multiple computers.

In the event you no longer have the Licence Code, Holder Name or Purchase Reference Number details please email at support@emailaddressmanager.com with your full name, approximate date of purchase, last 4 digits of the 16 digit credit card number you used to effect the purchase as well as the the name of the Software title you are wishing to re-install.


Get your legal licensed software now and avoid the hassles of using a cracked product version. To learn more about software piracy, cracks and their legal implications, see our crack page related to DS Development products.